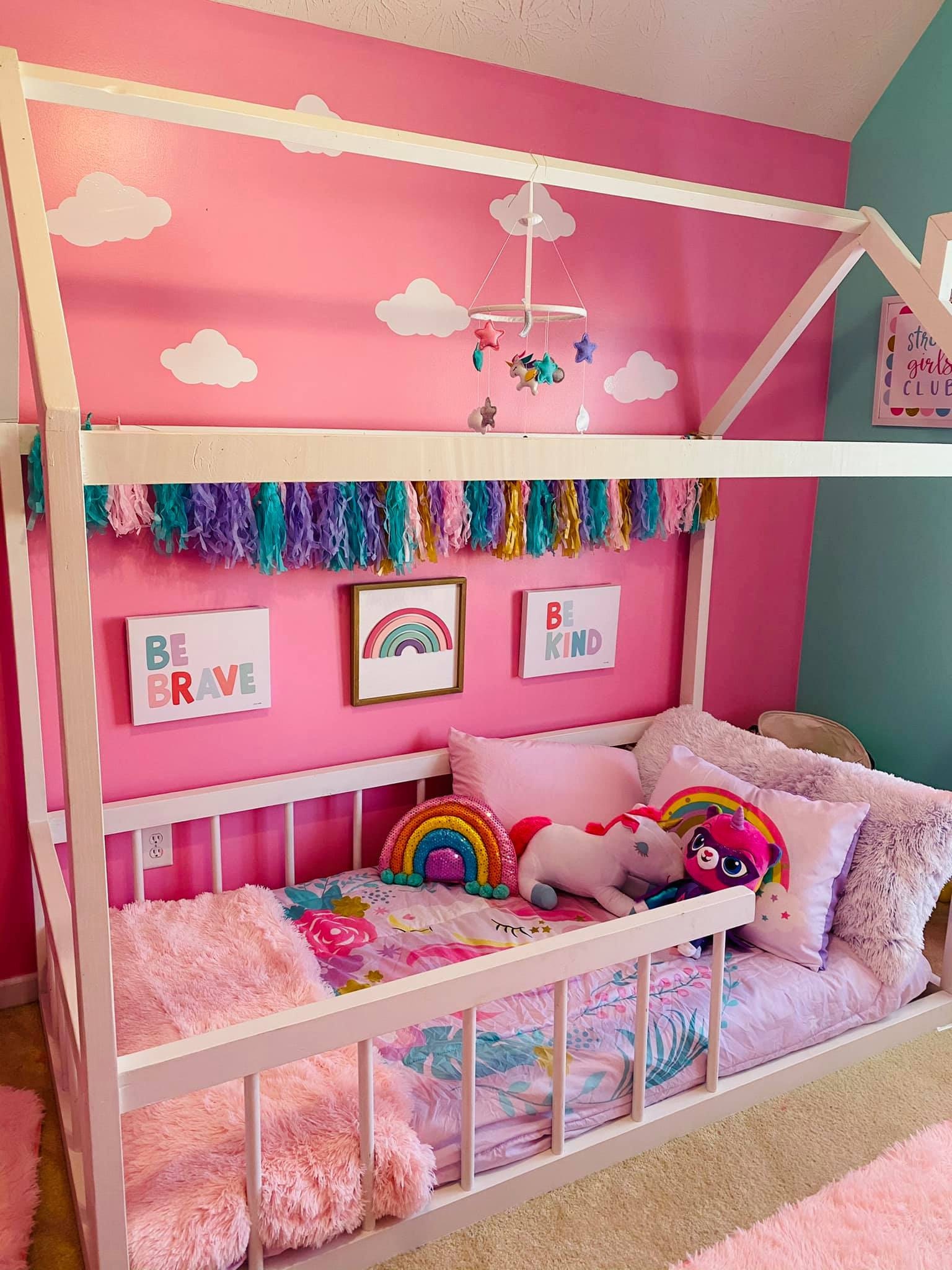 Saying that I am happy about the outcome of my daughter's bedroom would be an understatement! It took me a few months to complete this space, due to me simply taking my time. What I've learned when decorating is that it's okay to take your time! Everything doesn't have to be purchased or created at once. Personally, by taking my time I was able to outdo myself! *brushes shoulder* lol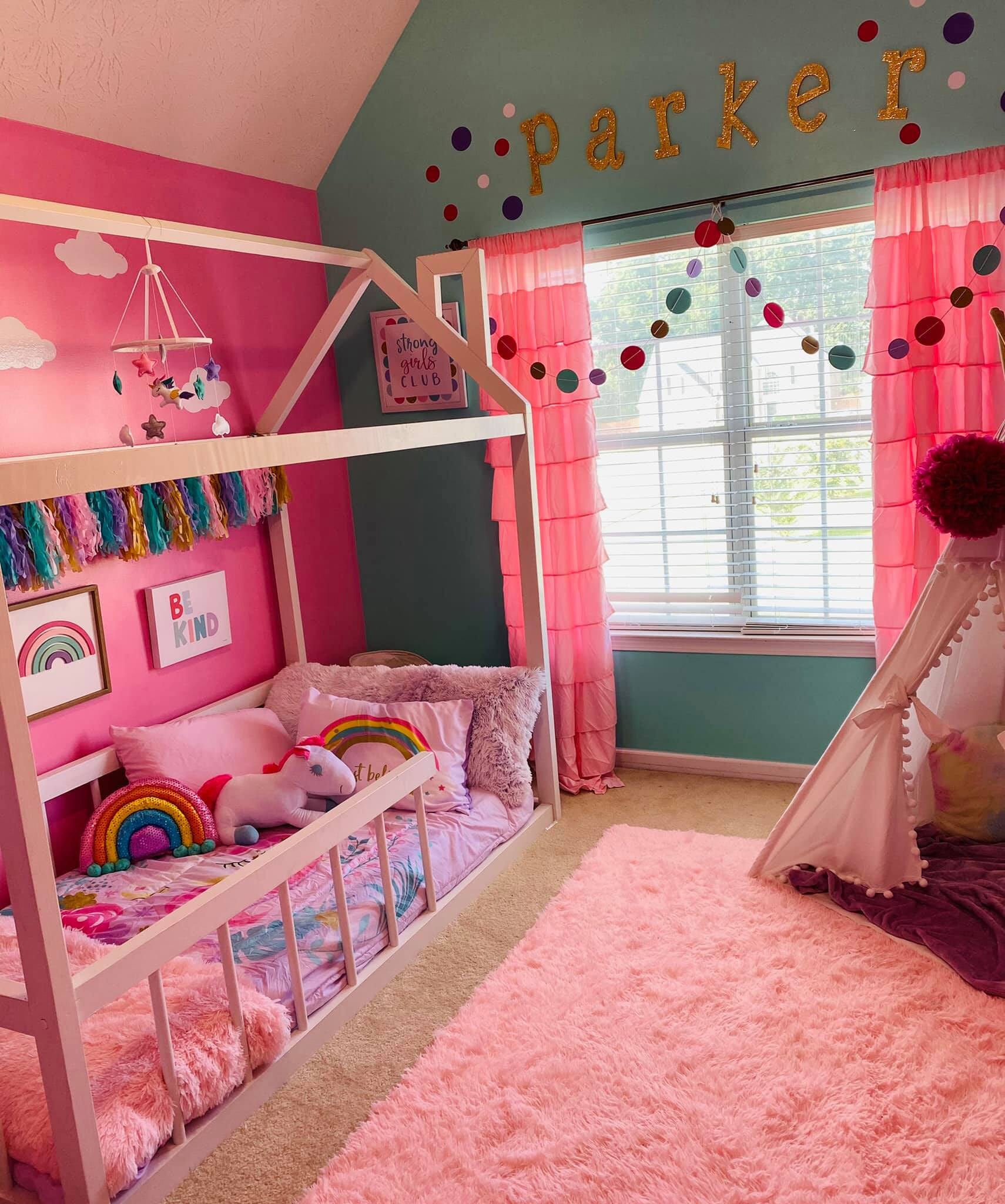 This house bed is my absolute favorite furniture piece! I got it custom made by a local woodwork shop, but I've seen it online as well. I wasn't willing to pay shipping, so having someone make it was more cost efficient for me.The little garland tassels were actually from my baby shower! Yes, my shower was unicorns too. I kept them for over a year bc I knew they would come in handy!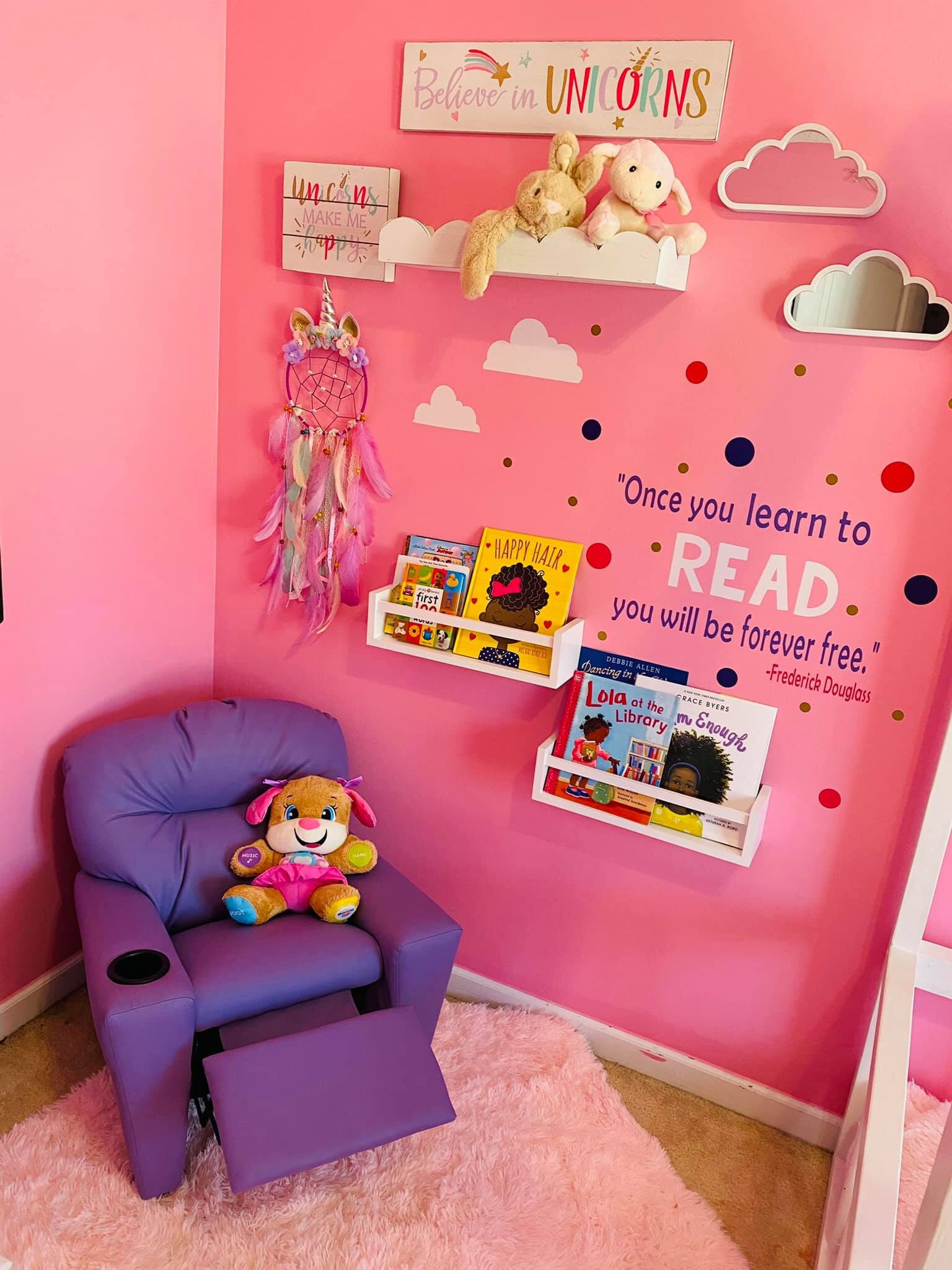 This reading corner is my absolute favorite space in the room! I purchased this recliner from Amazon and Parker loves to sit in it. The unicorn plaques and the cloud shelf all came from Hobby Lobby. I bought the super cute dreamcatcher and the book shelves from Amazon. If you are near an IKEA, you could also but their $5 spice racks to use as bookshelves, they look exactly like these! I made all of the decals myself using my Cricut.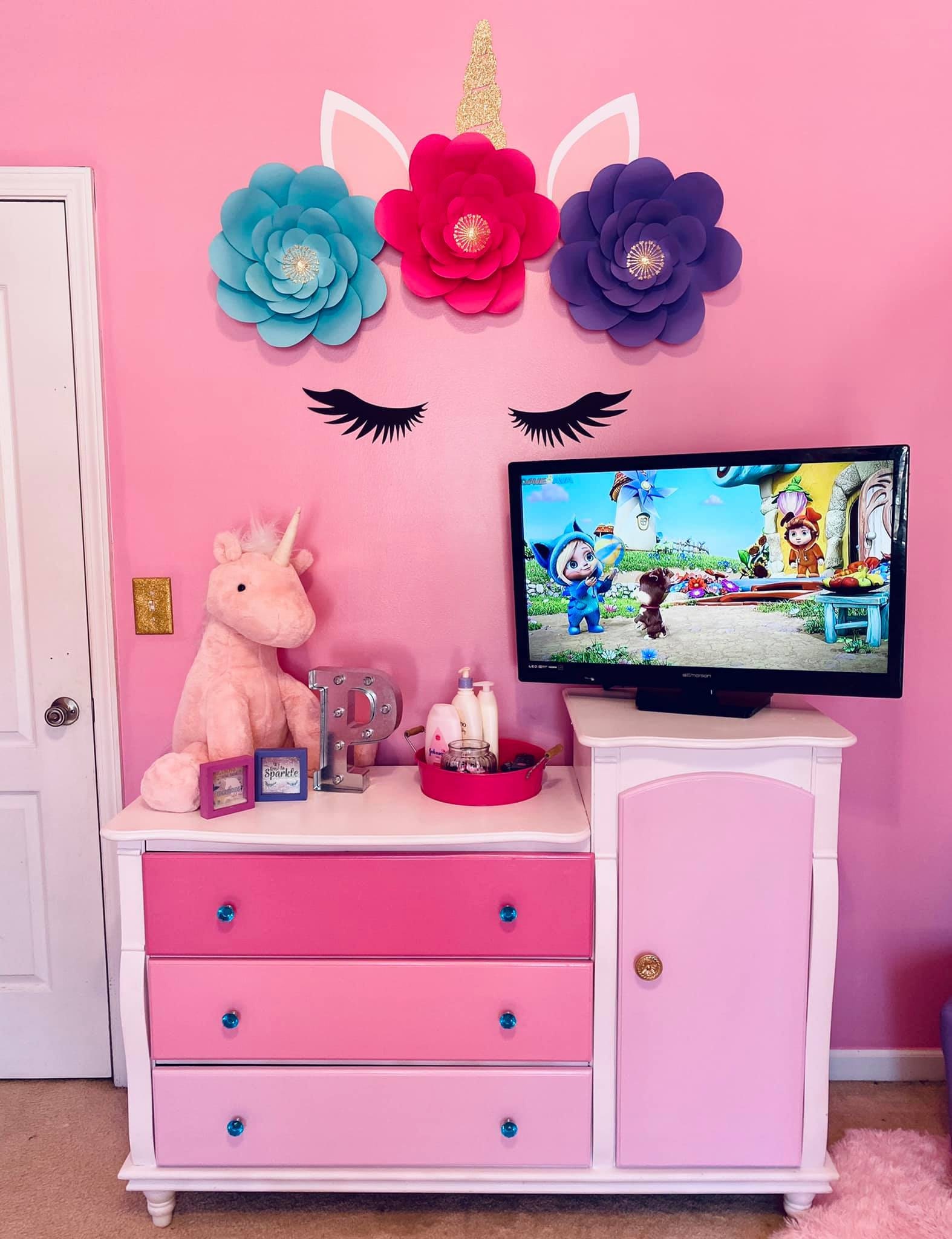 This wall is another huge DIY project that I am proud of! I literally stalked the flower unicorn wall for months and was really close to having someone make it for me, butttttt I said definitely not! One thing about me, if it can be made, I am willing to make it! So I did. I headed to Hobby Lobby to get the cardstock, watched a Youtube tutorial, and I was able to make the flowers in about 2 hours. It wasn't hard at all.The dresser is a family heirloom that has been passed down and has now reached Princess Parker. My niece had it last and destroyed it (teenagers. lol), so I had to give it a huge face life. Checkout my before and after pictures of the dresser here!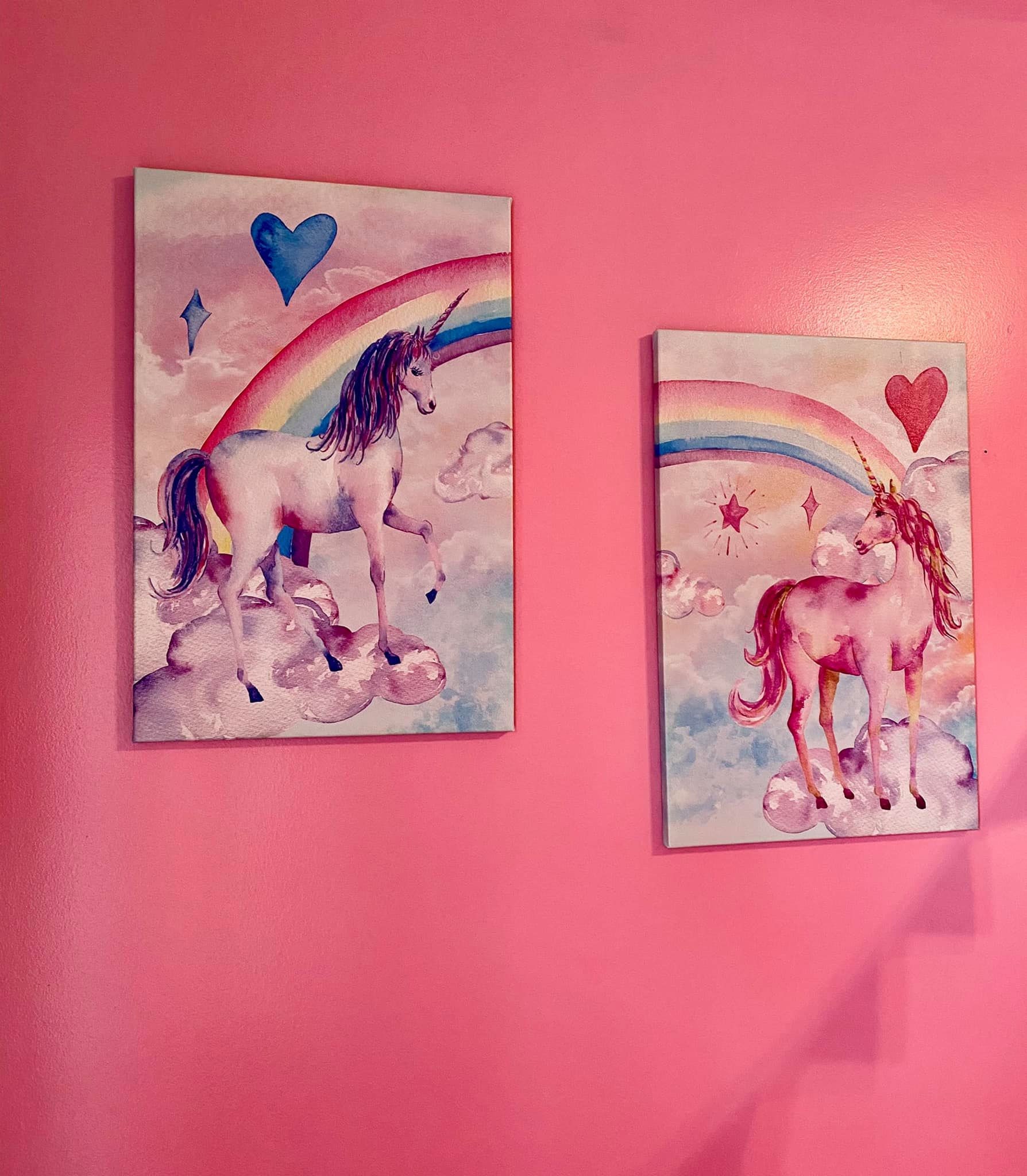 I thought these unicorn pictures were super adorable! They were purchased here via Amazon.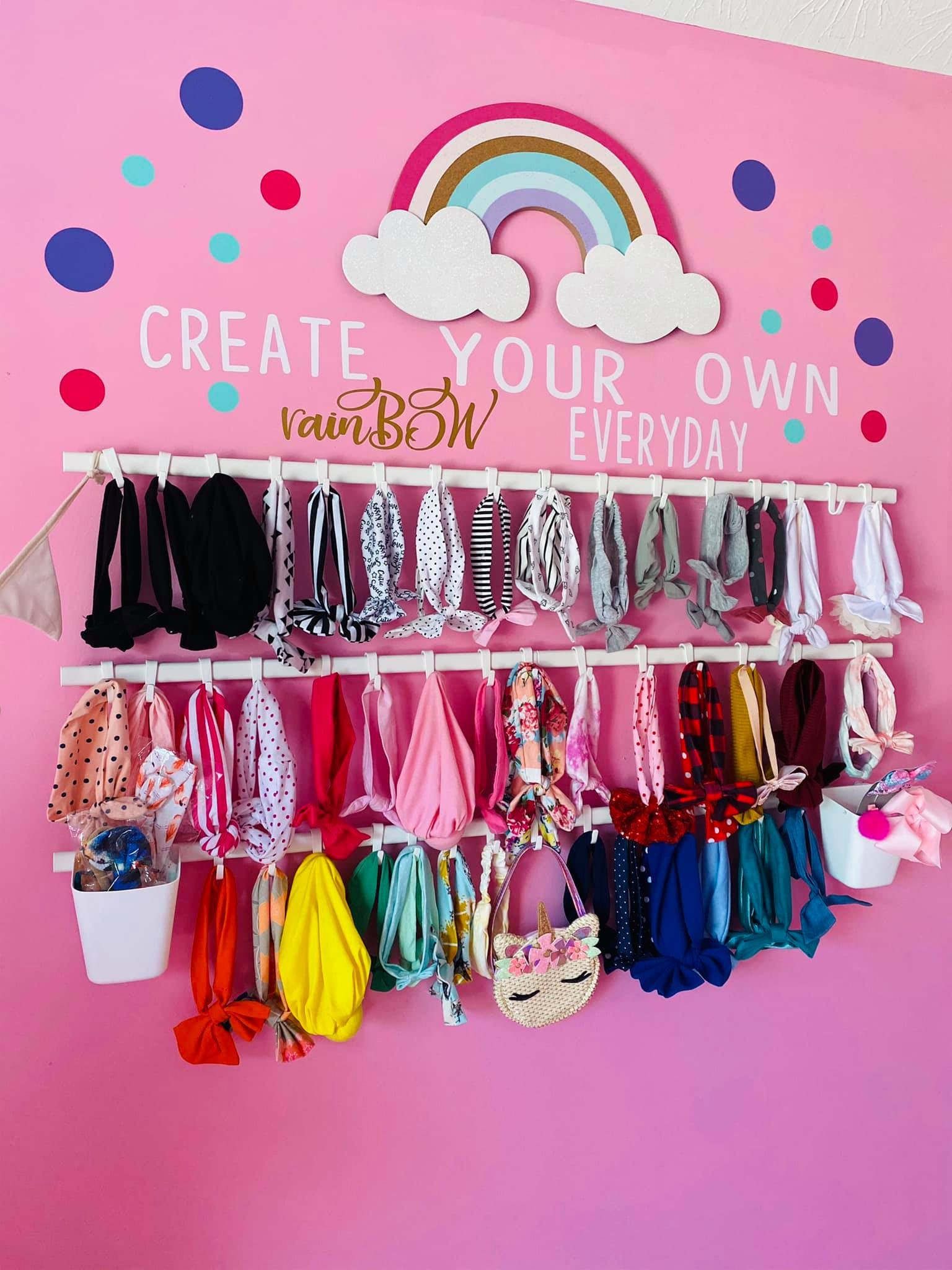 The rainBOW wall is EVERYTHING! I have a blog post that details how I made this DIY project. Click here to check it out. I would love to see yours once you are done. Leave me a comment and update me once you're done!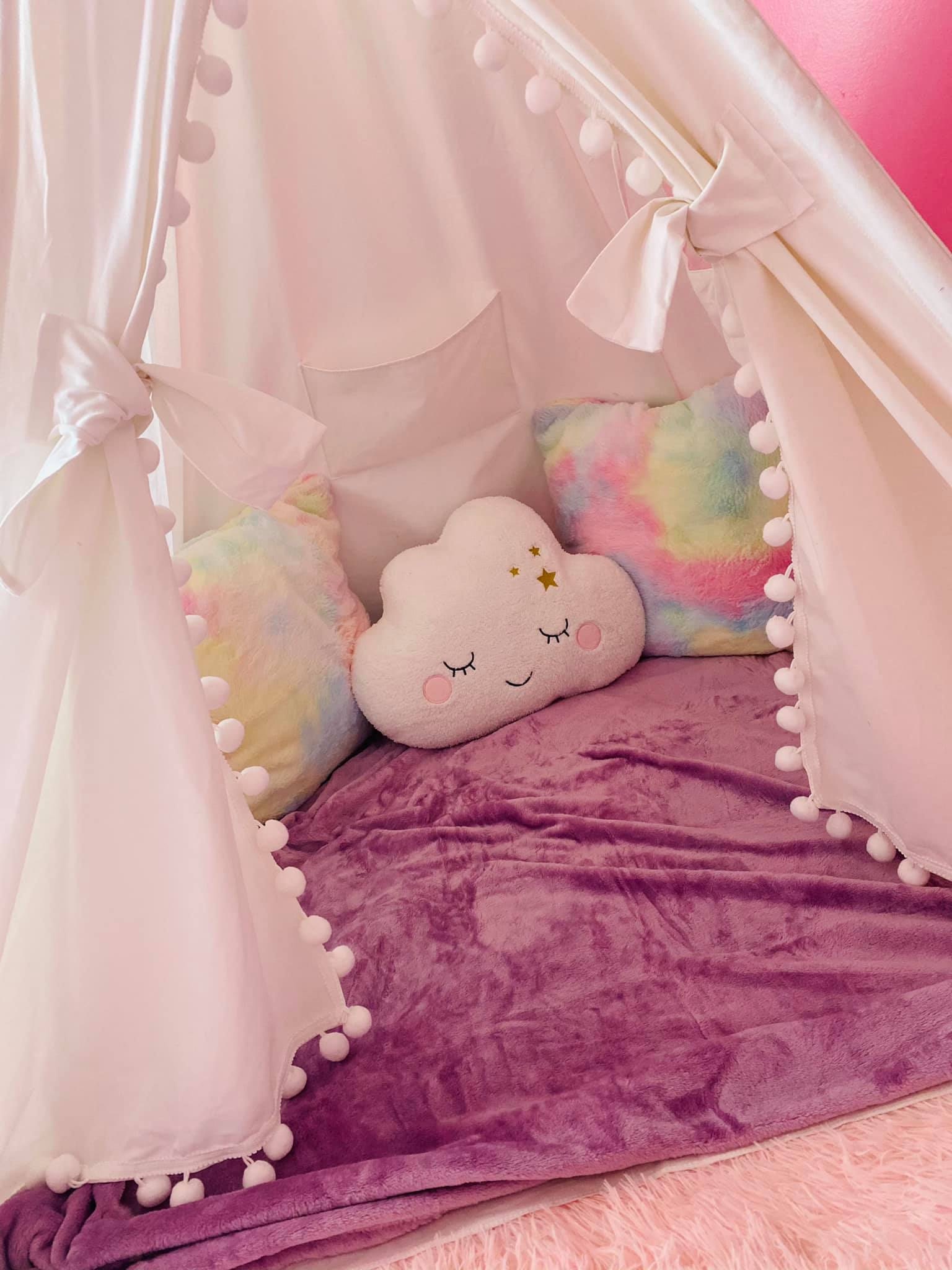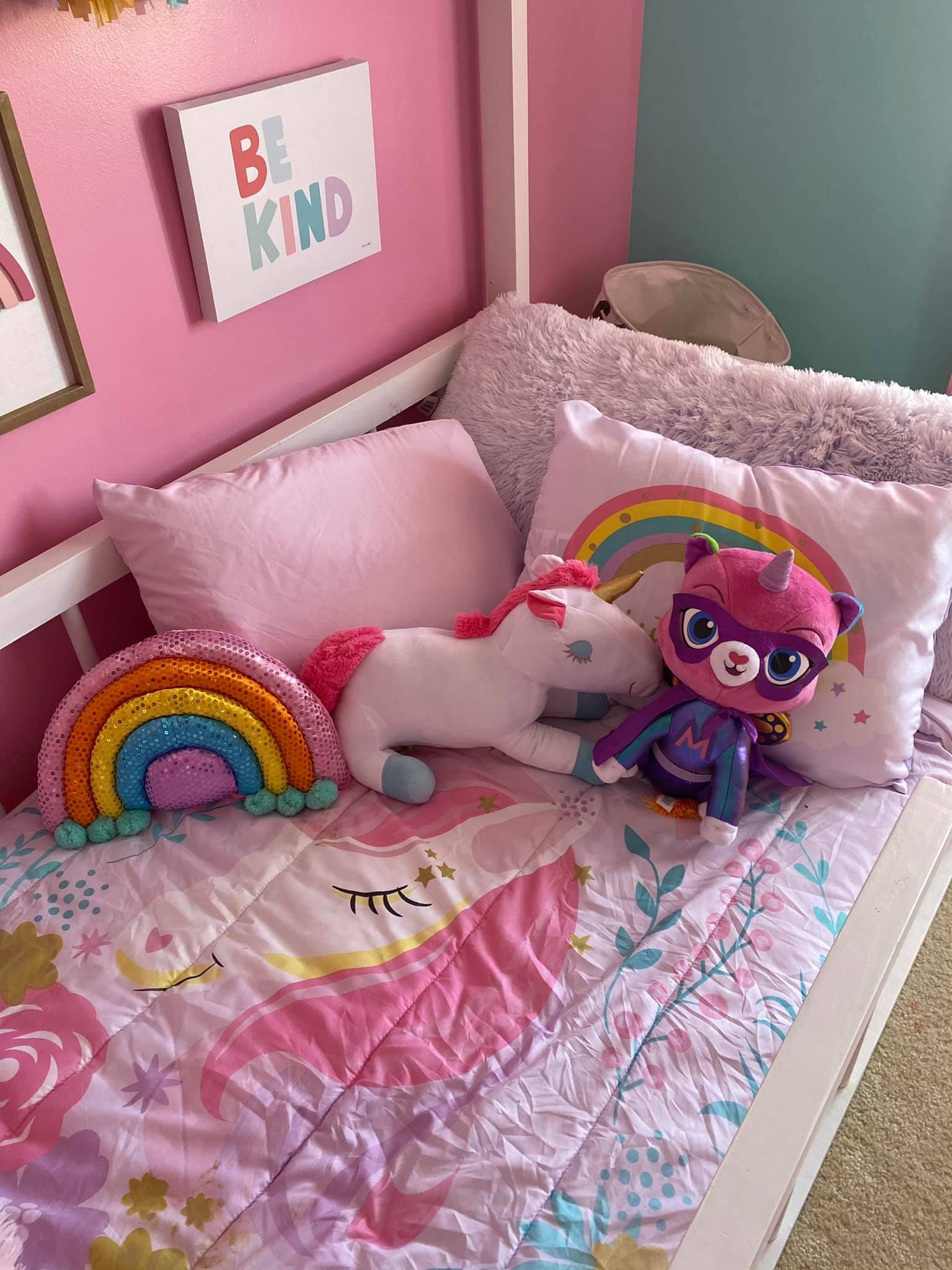 This comforter was purchased on Amazon. While super cute, I wouldn't recommend it. I washed it once and the gold letters bled  The rainbow, unicorn, and purple fuzzy pillow all came from Walmart. The little purple friend was a birthday gift for Parker!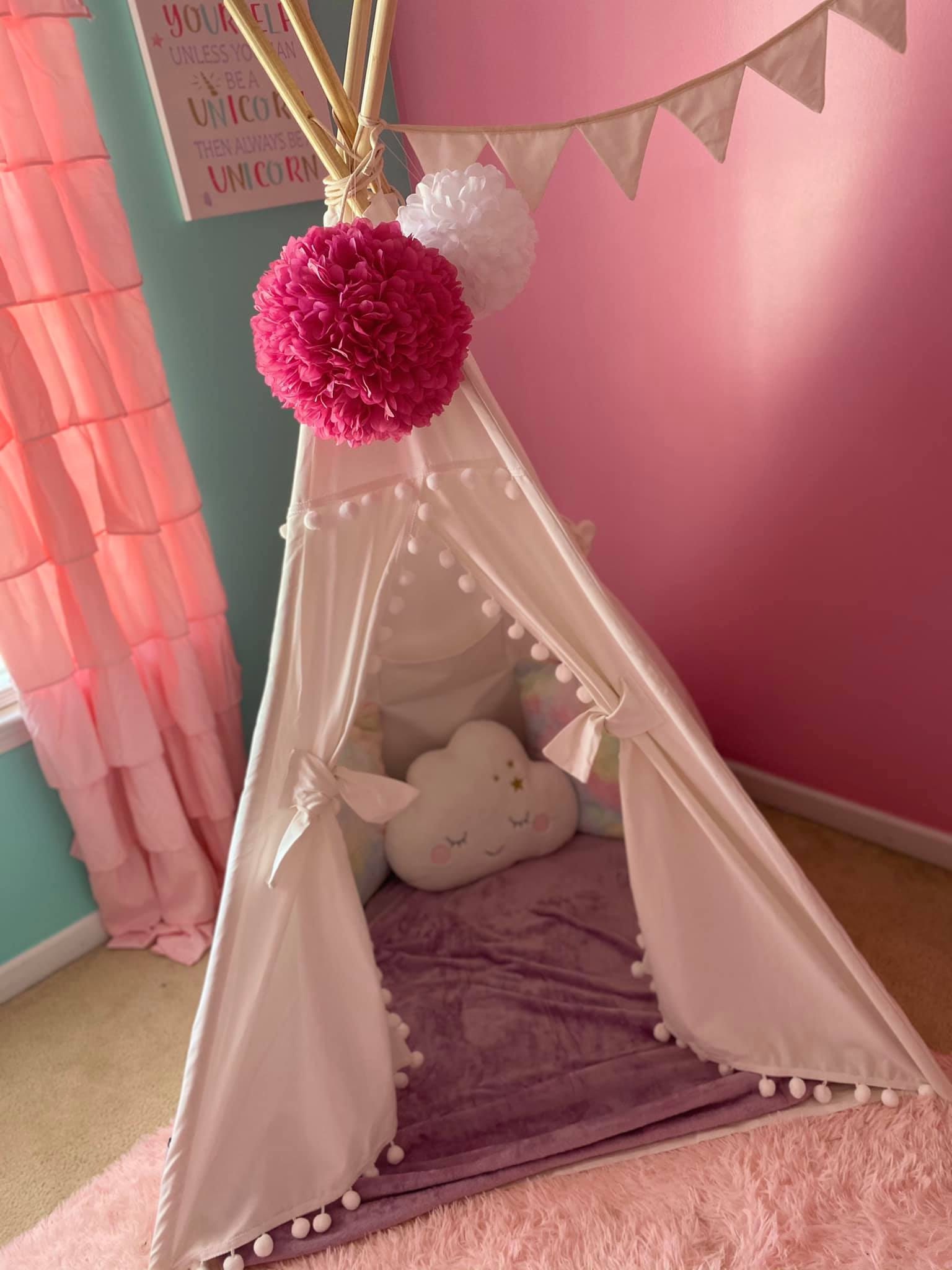 This cute little teepee was purchased from a shop on Etsy! There are so many cute ideas on Etsy, so if you're planning a room makeover, I'd check there for custom items!!This pretty much sums up most of her room, especially the things that many were inquiring about.
Feel free to leave me a comment if you have questions about anything that I failed to mention!
Sincerely, A.Nicole.